Maryse Brouillette RMT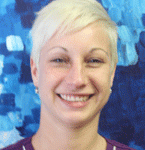 Je suis une massothérapeute certifiée et enregistrée, je me passionne pour la massothérapie et le bien être des gens.
Je vous offre un massage thérapeutique et/ou suédois (relaxation)
J' aime bien utiliser les techniques comme; Myo Fascia Release (étirement des fascia), thérapie par les Trigger Point, PNF stretching (étirement par la Facilitation Neuromusculaire de la Proprioception).  Votre bien être est ma priorité.
Je suis maintenant certifiée pour l'ensemble du corps. J'ai hâte de vous assister dans votre parcours menant à votre bien-être.
I am a registered massage therapist and my passions are massage therapy and your wellness.  With me you can enjoy a therapeutic, general Swedish or deep tissue massage.  I utilize different techniques including Myo-Fascial Release, Trigger Point Therapy, PNF stretching.  Your wellness is my main goal! I am now a certified Full Body Active Release Technique® provider. I look forward to assisting you on your journey to wellness.